Triceradrops debut artist album Coalesce album launch in Los Angeles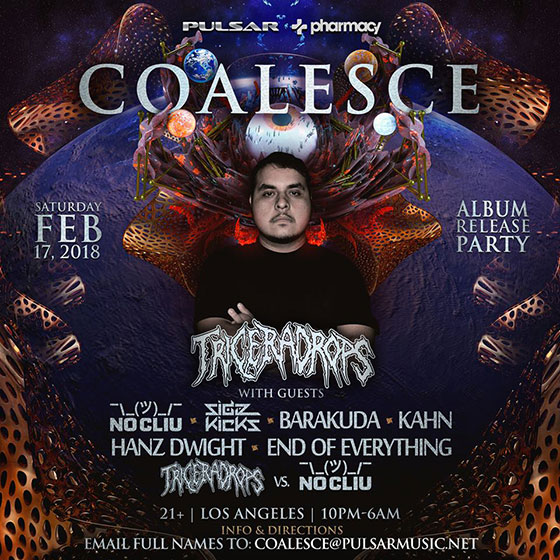 Pharmacy Music is excited to announce the release of the incredible debut Triceradrops artist album titled Coalesce. Creating a full length album is no small feat and producing a great album is even more rare. Triceradrops has done both and joined the exclusive ranks of the album artist.
Pharmacy has teamed up with Pulsar Music for an album release party in Los Angeles on Saturday February 12th.
Other artists on the line up include Pharmacy's Sidekicks and No Cliu.
Label boss Christopher Lawrence will also be dropping by to say hi.
For more info see the official Facebook event.
30 January 2018 News