Recent posts: PsyTrance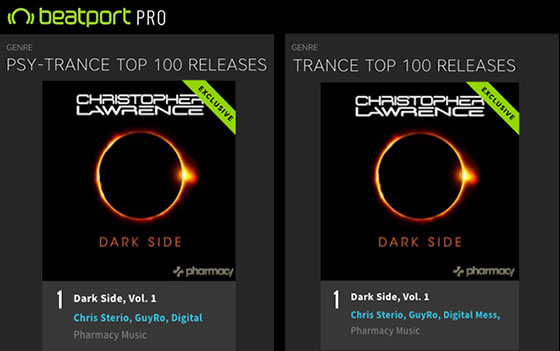 Take a ride on the Dark Side! Pharmacy's label boss Christopher Lawrence shakes things up with his new continuous mix series – Dark Side which explores the shadowy fringes of progressive house and psy-trance. Dark Side has been a massive hit – reaching #1 on both the Trance and Psy-Trance charts and #4 on the Techno and Progressive House charts. It's also climbed to #17 on Beatport's Main chart and a Staff Pick on the Trance page.

Today is a big day for Los Angeles based artist Triceradrops as his debut album "Coalesce" was released through Christopher Lawrence's Pharmacy Music record label. To celebrate the 11 psytrance tracks, Julian Noriega, Pharmacy Music, and Pulsar Music are having an album release party in Los Angeles this Saturday, February 17th.