Synfonic – Hatari cracks Beatport Top 5 Singles chart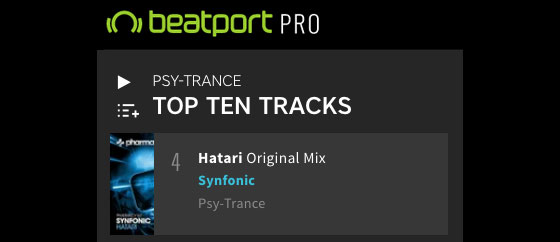 Synfonic are having the best year ever! They have become a trance production machine. Whether it is full on trance, tech trance or psy trance, Synfonic not only do it, but do it amazingly well. They are at the forefront of the next generation of leaders in the trance world.
Synfonic's latest release, Hatari, is psy bliss. A Featured Release on Beatport's Psy-Trance page, it is currently at #4 on the Singles chart. Hatari has won the support of Alex M.O.R.P.H., DJ FEEL, Giuseppe Ottaviani, John Askew, Manuel Le Saux and Talla 2XLC to name a few.
Hatari is a complex matrix of sounds and melodies give the track heaps of dance floor appeal. However, it is the eerie and trance inducing melody in the breakdown that sets this track apart. Intense, emotional and unforgettable, Hatari will pull you in and not let you go.
Out exclusively on Beatport.
Available worldwide on November 20th.
9 November 2017 News