Yama / Gravity Bong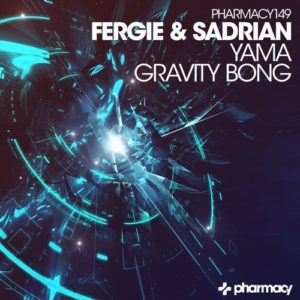 Label: Pharmacy Music
Release date: 2016-12-19
Catalog number: PHARMACY149
Fergie & Sadrian are killing it with their consistently amazing releases. As the leaders of the Argentine trance scene, whether it is producing original tracks, remixes for fellow artists, playing their epic sets or as the South American A&R department for Pharmacy Music alongside third member of the team Emiliano Ayub, Fergie & Sadrian are taste makers and boundary pushers.
First up on this fantastic release is, Yama, a brilliant psy trance track that effortlessly fuses the best of psy and trance, combing the groove and crispness of psy with a hypnotic trance melody. Once the melody takes hold, the mind lets go and the journey begins.
Gravity Bong shows off Fergie & Sadrian's versatility in the studio in the shape of a tech trance track deeply rooted in the deep and dark sound they are known for. High energy, techno influenced and some crazy disorienting sounds make for a monster of a track.