Where's The Psy?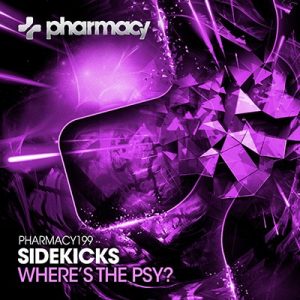 Label: Pharmacy Music
Release date: 2018-12-10
Catalog number: PHARMACY199
Sidekicks are at the forefront of the new breed of psy producers based in the United States. Their latest release, Where's The Psy?, builds on the success of From The Mothership and showcases the collaborative production talent of Christopher Ton and Leiel Hazut.
Taking their sound to the next level, Sidekicks have created a fantastic psychedelic journey. Galloping baselines, fractal effects and dark woven melodies take the listener on a incredible hypnotic trip. Where's The Psy? is proper psy trance artfully woven and perfectly executed.