Victorious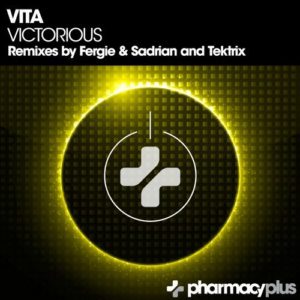 Label: Pharmacy Plus
Release date: 2017-01-16
Catalog number: PHARMACYPLUS030
Andrés Vitantonio, better known as 'Vita', is our latest producer signing from Argentina – ground zero for underground trance. Passionate for electronic music form an early age, his path took him to the dark side of trance and with each new production he perfects his craft. The music created by Vita is a combination of tech trance with psychedelic influences and dark melodic breakdowns.
Victorious is solid tech trance with a dark and menacing vibe. The suspenseful melody of the breakdown is only intensified by the powerful and inspirational vocal sample used to perfect effect. Vita knows just how to whip the listener into a frenzy with relentless beats and fierce lead lines.
Hot on the heals of their Gravity Bong / Yama release, Fergie & Sadrian come up aces with their psy trance remix of Victorious. The track is completely reworked including the breakdown that is given the trademark Fergie & Sadrian tripped out treatment.
Completing the Pharmacy artist hat-trick for this release is Tektrix on remix duties. Known for his hard hitting tech trance, Tektrix morphs that sound with psy trance to create this peak time track as road tested and certified in his recent set at the world renowned Exchange nightclub in Los Angeles.