Unhinged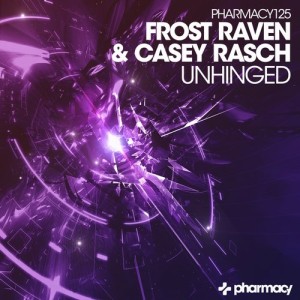 Label: Pharmacy Music
Release date: 2016-01-11
Catalog number: PHARMACY125
Frost Raven and Casey Rasch team up for one absolutely incredible release. As two of Pharmacy's most talented artists, both artists have had multiple successful releases on the label. Most recently, Casey Rasch remixed Frost raven's Angel of Verdun. The natural progression for two of trance's brightest stars is to head into the studio together for a collaboration. Luckily both artists come from California, Frost Raven from San Francisco and Casey Rasch from Los Angeles. The result is breathtaking.
Unhinged is a beautifully crafted progressive psy track. Driven by a pulsing baseline, crystal clean effects dance above. Giving Unhinged it's signature character is the gorgeous piano melody that sits perfectly in the arrangement.
We expected something special from these to artists and they exceeded our expectations.