The Samurai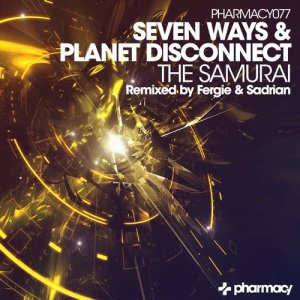 Label: Pharmacy Music
Release date: 2014-10-06
Catalog number: PHARMACY077
Seven Ways (aka Francois Turcotte) and Planet Disconnect (aka Marc-Antoine Potvin) team up for one of Pharmacy's best tracks this year, The Samurai. Label boss Christopher Lawrence has long been a fan of Seven Ways live DJ sets since first playing with him several years ago. Trance producer Planet Disconnect is a master of the studio and when teamed together this duo makes incredible underground trance.
The Samurai is an amazing piece of music incorporating a pounding beat, beautiful melodies, lush pads and a energy filled breakbeat drop. As one of the biggest underground trance and psy trance DJs in Canada, and a top event promoter, Seven Ways and production partner Planet Disconnect know exactly what works on the dance floor.
On remix duties are Pharmacy favorites Fergie & Sadrian who never fail to impress. This time they completely rework the original into a banging tech trance workout destined for peak time mayhem.