Stargates EP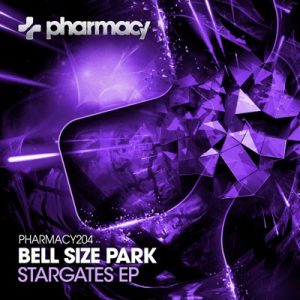 Label: Pharmacy Music
Release date: 2019-02-18
Catalog number: PHARMACY204
Pharmacy Music is proud to announce the addition of the legendary Bell Size Park to our ever growing family of talented artists. Bell Size Park have a long and influential history in the psychedelic trance world. Founding member Shlomy Kaufman began DJing in the Is-raeli underground scene in 1989 and Bell Size Park released their first album in 1996 pav-ing the way for many Israeli artists. The addition of David Kamenshin on guitars in 2009 took Bell Size Park to a whole hew level. In 2019 BSP are still at the peak of their game, releasing on all the major psy trance labels, and now choosing Pharmacy for their latest ground breaking Stargate EP.
My First Trip to Goa is BSP at the finest. Tight production and a punchy bassline give the track plenty of power but it is the creative arrangement and brilliant melodies that give this track so much dance floor appeal.
Invading Planets features Vimana Shastra who helps raise the energy up a notch. High energy, intricate effects and slinky woven Middle Eastern Israeli lead lines take this track on an incredible journey.
Closing out the release is Stargates, the title track for the EP. Stargates is a funky track that breaks the mold. Complex percussive rhythms play throughout the track giving way to an ultra funky breakbeat breakdown. The breakbeat morphs into a straight beat and the track transforms into a melodic uplifting track full of creativity and excitement.