Spacetime / Ultron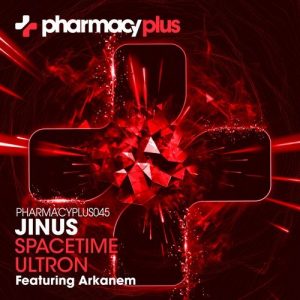 Label: Pharmacy Plus
Release date: 2018-02-05
Catalog number: PHARMACYPLUS045
Jinus joins the Pharmacy Plus team with a pair of blistering tech trance beasts. Matt Tzinis Aka Jinus is a trance DJ / producer based in Melbourne, Australia and now poised to take on the world. Spacetime is peak time trance with power.
Powerful shimmering chords and an epic lead melody make this a track that dominates any room or festival. Jinus appropriates an instantly recognizable vocal sample and brilliantly uses it in the breakdown to show the power of the dark side.
Jinus teams up with fellow Aussie producer, Arkanem, for a devastating trance track that gets straight to the point. These guys don't waste time bringing the energy right from the first beat. but it is the breakdown that stands out. A huge layered lead with a massive build up are the distinctive sound of these two collaborators.