Room Is Too Loud / Electron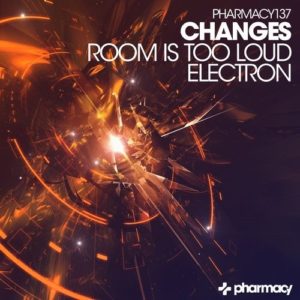 Label: Pharmacy Music
Release date: 2016-05-23
Catalog number: PHARMACY137
Changes returns to Pharmacy with a powerful release containing two uplifting psy trance tracks. When he is not producing tough tracks for the dance floor, Slovenian producer Changes, is traveling the world playing his energetic sound.
Room Is Too Loud is Changes finest work to date. A galloping baseline, heaps of trippy noises, offbeat stabs and a groovy acid line make this one irresistible. Eerily ethereal vocal samples in the breakdown add to the track's intensity.
Changes once again shows that he has the perfect Pharmacy underground sound on Electron. A powerful rolling baseline keeps the energy going while melody lines weave in and out over the pumping groove.