Pure Land EP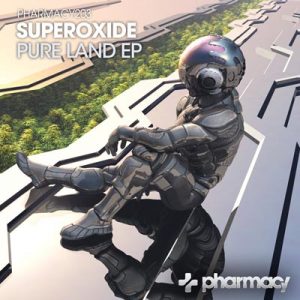 Label: Pharmacy Music
Release date: 02-11-2019
Catalog number: PHARMACY203
All you Superoxide fans can rejoice as Superoxide is back with some new sounds full of melodic elements, acid lines, vocals and rolling basslines. Superoxide has long been a Pharmacy favorite for his amazing EPs.
Starting off is UFO, Superoxide's most accomplished work to date. He has perfected the kick & bass hum that punches thru on any sound system. Sprinkled across the top are psychedelic sounds and alien talk melodies for ultimate satisfaction.
Up next is Genesis Of The End has the trademark Superoxide melodic sounds but with a serious rolling bassline. The tack explodes in the second half with powerful acid lines to make the party explode.
Superoxide closes out the EP with Pure Land, the title track of the EP and the highest energy track of them all. Pure Land is a an acid fury on top of a bubbling bass line enhanced by fierce percussion.