Psychedelic Progression EP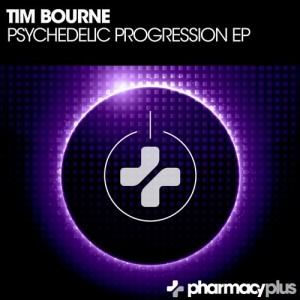 Label: Pharmacy Plus
Release date: 2016-01-25
Catalog number: PHARMACYPLUS016
Timothy Bourne debuts on Pharmacy Plus with an incredible EP containing three outstanding tracks: To Be Continued, Toad of the Dawn and 18815. Tim has a unique sound that he has developed as a DJ and producer in Jakarta, Indonesia. There are not a lot of psy trance and true underground trance events in Jakarta so Tim has made it his mission to champion this sound thru his DJ events and productions. As a trailblazer in his pursuit, Tim has developed his own sound which is a mix of psy trance, trance and progressive house.
To Be Continued perfectly captures Tim's unique sound. Using a rolling psy baseline as its foundation, the melodies and tone of the track are signature classic progressive house. Not the commercial EDM progressive, but the true essence of progressive house as championed by Sasha & Digweed and labels like Global Underground. The breathtaking breakdown shimmers with a deep euphoria that is only found in the best progressive music.
Toad of the Dawn is powerful underground trance with loads of energy and sweeping melodies. Tim knows the perfect balance between cool and epic.
For the third track on the EP, Tim Bourne unleashes his darker side with a psy influenced trancer, perfect for that deep underground party.