Pharmacy: Phase 4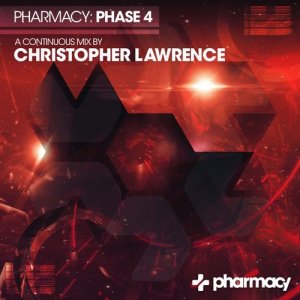 Label: Pharmacy Music
Release date: 2014-10-27
Catalog number: PHARMACYMIX005
Christopher Lawrence returns to the decks for Pharmacy: Phase 4 which showcases some of the biggest and best tunes from Pharmacy Music, expertly compiled and mixed by the label boss and founder himself.
Christopher Lawrence is at the forefront of a movement to put quality music back on the dance floor. An IDMA's Best American DJ winner, he has been described by DJ Mag as "One of America's most influential DJs". A dance music legend with a career spanning twenty years, his tough live sets, innovative productions, and unwavering commitment to the underground have earned him the respect of industry and fans alike.
Pharmacy Music is as a label for serious music fans. It has exploded over the past year with consistent chart topping releases and a roster of cutting edge producers who are always pushing the boundaries. Pharmacy Music represents the new sound of trance, a sophisticated hybrid of underground, tech and psy trance, which is not only redefining the genre, but giving it new credibility.
Pharmacy: Phase 4 is an epic adventure through the vast soundscape which is Pharmacy Music.