Movements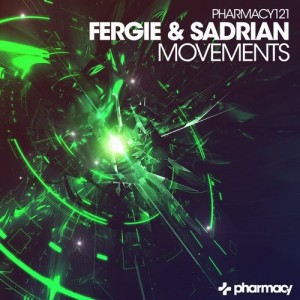 Label: Pharmacy Music
Release date: 2015-12-07
Catalog number: PHARMACY121
Fergie & Sadrian return to Pharmacy after the success of Hay Alguien Ahi on sister label Pharmacy Plus. Fernando Picciano, Adrian Sartore and Emiliano Ayub, known collectively as Fergie & Sadrian are set to blow the roof off clubs worldwide with their latest mind blowing single titled Movements.
Movements is that brilliant Fergie & Sadrian sound that works so well on the dance floor, at the same time tech trance and psy trance. With its powerful groove and energy Movements is guaranteed to make the crowd go crazy. And in pure Fergie & Sadrian style they drop a totally unique ethereal breakdown that will send chills up your spine.
It's no wonder they have become the most popular trance artists in Buenos Airies playing clubs and festivals regularly as they lead the charge of the Argentina underground trance movement.
Deep in the studio working hard on new productions for 2016, Fergie & Sadrian once again prove they are trance DJs and producers at the peak of their game and Argentina's ambassadors of underground music.