MK Ultrance / Trance Based Mind Cleansing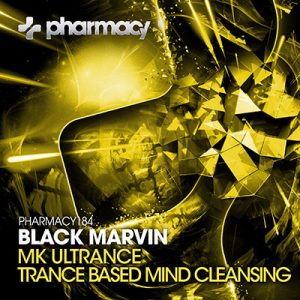 Label: Pharmacy Music
Release date: 2018-06-18
Catalog number: PHARMACY184
Innovative psychedelic trance producer, Black Marvin, once again pushes the envelope with his two track release containing MK Ultrance and Trance Based Mind Cleansing. Black Marvin draws from a wide range of influences and channels those into a creative mindset. Exploding his way into Québec's psychedelic scene in 2016, Black Marvin has already built a cult like following for his unique twist on psychedelic trance.
Black Marvin gets down to business with an irresistibly infectious funky bassline on MK Ultra. The groove alone sets this track apart from anything else currently being played. Add to that Black Marvin's wicked time warping atmospheres and you have the makings of some seriously twisted shit.
On Trance Based Mind Cleansing Black Marvin turns up the tempo and turns up the fire. This time he uses a galloping baseline but once again takes his unique and unconventional approach by creating a truly mind altering breakdown followed by a high energy drop.
Out exclusively on Beatport.
Available worldwide on July 2nd.