Knock Knock Neo / Warzone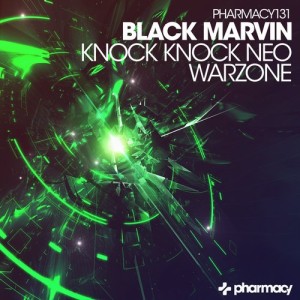 Label: Pharmacy Music
Release date: 2016-03-14
Catalog number: PHARMACY131
Black Marvin, aka Francis Bousquet, is one of the most creative artists on the Pharmacy team always impressing with his original and unique sounding productions. Black Marvin gives progressive psy trance a refreshing and exciting twist infusing it with progressive house and electro sounds. Black Marvin's tracks are true sonic journeys.
Knock Knock Neo is a mesmerizing track. In the breakdown Black Marvin succeeds in full immersion of the listener creating dissociation of the body and the mind. Thankfully he brings us back with a breakbeat leading to a solid beat and groove that gives the body firm footing back on the dance floor.
Next up is Warzone, another mind bending track sure to twist your head inside out. Black Marvin is the master of face melting trance and his execution is brilliant on Warzone. An intense trance workout with a huge electro bass that drops in the break, Warzone is literally a peak time track.