Infinity / The Anthem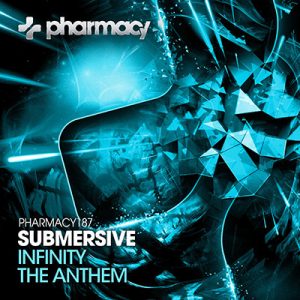 Label: Pharmacy Music
Release date: 2018-07-16
Catalog number: PHARMACY187
Submersive's debut release on Pharmacy is nothing short of incredible. Pioneering a fresh new sound to one of the oldest genres of dance music, Submersive drenches the listener in a multi-sensory experience through his innovative productions within the structured psy-trance genre. His amazing two track release containing Infinity and The Anthem is a breath of fresh air.
Submersive creates a hypnotic journey not just through melodies but through his masterful use of rhythm. Infinity is complex in structure yet effortless in execution. The must hear breakdown builds to a massive acid melody before dropping back into the hypnotic groove.
With The Anthem, Submersive shows once again that it is all about the groove but this time we get a melodic hook that once it grabs you doesn't let go. And the breakdown is an anthem to end all anthems. Huge is an understatement.