Infected / Psychedelic Vision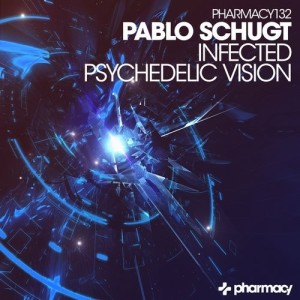 Label: Pharmacy Music
Release date: 2016-03-21
Catalog number: PHARMACY132
Pablo Schugt�s development as an artist is impressive to say the least. With each track his compositions become more complex and yet at the same time seem effortless. Pablo knows how to utilize space in his music to create seductive tracks.
Infected is one of those tracks that is designed for the purpose of messing with your head. Never mind the bouncing groove or the melody hook of this track. Once the voices start talking in your head you done for. Forwards, backwards, sped up and slowed down the vocal samples sound like something from another world. Infected is irresistible.
Pablo Schugt creates a musical soundscape with Psychedelic Vision, a progressive psy trance track that embodies his unique sound. A simple but entirely hypnotic melody hook is the standout feature of this track. The continually evolving melody is supported by cleverly crafted secondary melodies and effects ensuring continued interested play after play.