Human Nature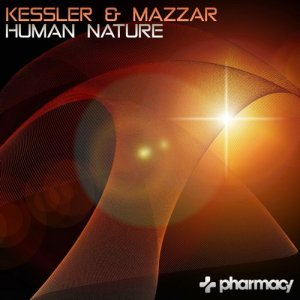 Label: Pharmacy Music
Release date: 2014-11-17
Catalog number: PHARMACY1004
Pharmacy Music is proud to present the Kessler & Mazzar full length artist album titled Human Nature.
Kessler and Mazzar is a progressive psytrance project formed by Kessler aka Marcos Sanchez and Mazzar aka Claudio Cardenas from Morelia Mexico. Marcos Sanchez has produced countless albums, Eps and singles under the various names of Lamat, FFT and Kessler. His latest release, The Kessler EP, reached the Beatport psy trance top 10 chart and remained in the Beatport top 100 for over a month. Additionally Kessler had two tracks featured on the Pharmacy: Phase 4 compilation that charted in the top 5 for both Trance and Psy Trance on Beatport.
Teamed up with Mazzar, the two of them create progressive psy trance tracks with influences of Techno, Electro, Break Beat, Dub Step and even rock. Their sound is characterized by fat groovy bass lines, with monster kicks and funky rhythmic melodies.
Music for outdoor festivals as well as for indoor venues, this album is a showcase of the remarkable talents of these two artists as well as the range and diversity of psychedelic trance.
Kessler & Mazzar set themselves apart in the world of trance and psy trance by creating their own original style driven by syncopated riffs and stabs. Every track is a winner – there's no filler here. From the melodic progressive psy vibe of the opening track , Transcendence, to the energetic, epic closing track, Optimum Trajectory, you are in for one incredible ride.