Following The Sun EP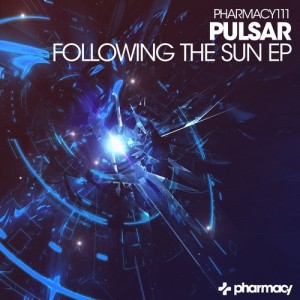 Label: Pharmacy Music
Release date: 2015-08-24
Catalog number: PHARMACY111
Next up on Pharmacy's most wanted list is Pulsar. No stranger to the world of psy trance production, Pulsar has major releases on multiple labels including YSE, Dacru, Ovnimoon, Planet BEN, Goa Records and Kupuri. Hailing from Santiago Chile, Pulsar has already established himself as one of the most in demand artists in South America playing events throughout the continent from Mexico to Argentina and everywhere in between.
The title track off the Pulsar EP, Following the Sun, is a an absolutely breathtaking psy progressive track created in collaboration with veteran progressive psy trance artist, Liquid Sound. Combining lush chords, intertwining melodies and a pumping bass, Pulsar and Liquid Sound have crafted a hypnotically beautiful track.
Track two on the EP is a powerful re-work of Fido X's Tropical Oxygen. Pulsar breathes new life into Tropical Oxygen with his ramped up mix for 2015. Higher energy and a greater use of the melody line make this a formidable track on it's own.