Fear Factor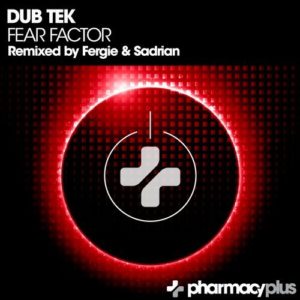 Label: Pharmacy Plus
Release date: 2017-02-20
Catalog number: PHARMACYPLUS031
Dublin DJ and producer Dub Tek is back with more of his hard hitting trance. Dub Tek has been bouncing between psy trance and tech trance, as well as having been recently appointed as the head of A&R for the Australian based label Komplex Sounds psy-trance sub label Critical Overload. With this release we are excited to present a powerful tech trancer in the form of Fear Factor.
Fear Factor really puts the techno back into tech trance with its driving beat and distorted sounds. No epic melodies here just pure underground heads down trance.
Pharmacy favorites Fergie & Sadrian work their magic on the remix transforming it into a twisted psy trance track. For the breakdown, Fergie & Sadrian keep the tech infused distorted sonar, echoing the original, and then incorporate it into the second half of their pumping remix.