Anubis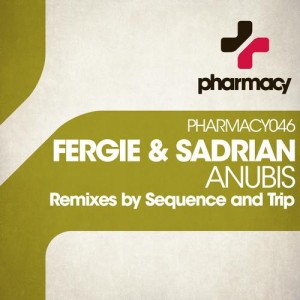 Label: Pharmacy Music
Release date: 2013-10-28
Pharmacy favorites Fergie & Sadrian return with another dance floor destroyer. One could easily argue that Buenos Aires is becoming the capital of underground trance and these guys are at the epicenter. Fergie & Sadrian have been producing and remixing incredible tracks over the past five years that have been played by all the top DJs and caused dance floor mayhem around the globe.
Anubis is powerful dark underground trance at it's best. Driving and pumping with a menacing melody that turns the track in a dark direction before the ominous break down drops. Label boss Christopher Lawrence's jaw dropped at the Pharmacy night at Mandarine in Buenos Aries when he saw Fergie & Sadrian play Anubis in front of three thousand people who went ballistic on the dance floor.
Making his debut on Pharmacy Music, but by no means a new comer, fellow Argentine DJ and producer Sequence has been releasing tracks on Armada, Reset and Silent Shore Records. Sequence gives Anubis a real psy trance feel with his rolling acid bass line and ultra clean, tight production. This remix is perfectly suited for the progressive psy trance sets that are taking dance floors by storm.
Last but certainly not least is the amazing remix by Trip. As the name suggests, this shit is trippy. Trip are made up of Fernando Picciano, better known as Fergie of Fergie and Sadrian, and Emiliano Ayub, studio partner of Fergie and Sadrian. The Trip remix takes so many twisted turns it will leave your head rolling on the floor. Clean production, engineering tricks galore, and a dark bouncing bass line make this track so addictive you'll be listening again and again.
Support from Christopher Lawrence, Fergie & Sadrian, Giuseppe Ottaviani, Jonathan Allyn, M.I.K.E, Misja Helsloot, Phil Parry, Talla 2XLC and more!