Antivirus / Milka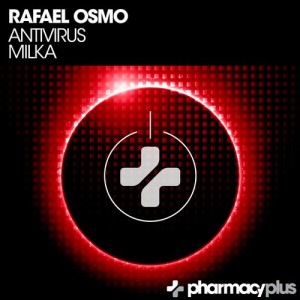 Label: Pharmacy Plus
Release date: 2015-12-28
Catalog number: PHARMACYPLUS015
Next up on Pharmacy Plus is Rafael Osmo, with two stunning gems of melodic tech trance. Rafael Osmo started his musical career at the early age of 17 in the Israeli psy trance scene. Today Rafael is a cross-genre octopus producing everything from deep house to uplifting trance. With a rich discography including releases on Enhanced Music, Lange, Armada Music, Black Hole, Melodika and many more, Rafael has garnered support from top DJs, while his tracks and remixes are played on radio shows and live sets all around the world.
Antivirus has all the makings for a main room stand out track. From its unflinching, driving groove to its big-room melodic breakdown melodies, this track is pure quality.
Rafael Osmo turns to his many years experience producing chart and club favorite melodic trance to create a beautiful and immersive track that takes the listener on an epic seven minute journey. This is pure class trance.