Always Near / Incomplete Communications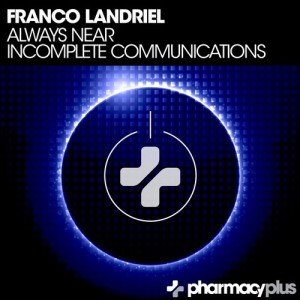 Label: Pharmacy Plus
Release date: 2015-11-16
Catalog number: PHARMACYPLUS012
Franco Landriel first blew our minds with his remix of Beyond the Limit by John 00 Fleming and Christopher Lawrence, winning him a place on the remix compilation. Now Franco lands his own release on Pharmacy Plus with two stunning tech trance monsters. Part of the incredibly talented Buenos Aires scene of trance producers, Franco leads the charge with this release.
Up first is Always Near, a super charged tech trance track made for that peak time rush. A pumping off beat baseline drives this track full force while energetic percussion adds fuel to the fire. The real power of this track come from the triumphant melody line that emerges in the drop and fierce acid that strikes like a whip.
Franco Landriel takes a turn to the dark side on Incomplete Communications. Keeping true to his hi-energy sound, Franco crafts another dominator but this time the melodies are more haunting and the acid more aggressive. With just a hint of sentiment in the breakdown, this track is like beauty and the beast.