Rafael Osmo – Morning Mirror EP is Featured Release on Beatport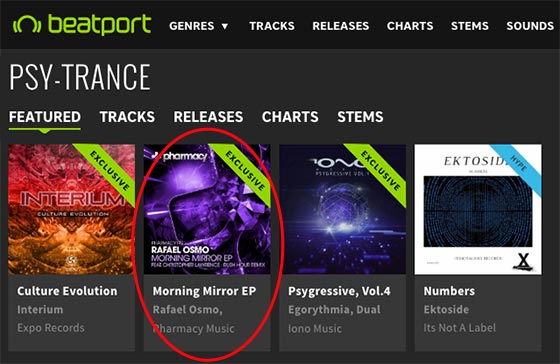 Rafael Osmo is a gifted producer capable of creating incredible tracks across multiple genres. With his new Morning Mirror EP which is a Featured Release on Beatport, he lets loose with two banging tracks that will keep trance and psy trance fans happy especially with his stellar remix of Rush Hour by Christopher Lawrence.
On Morning Mirror, Rafael combines his multi genre approach to this psy track infusing it with hints of techno, progressive and trance. Full of acid lines, trippy FX and melody, there is plenty here for an amazing ride.
The shining star of this EP is Rafael's cracking remix of the classic Christopher Lawrence track Rush Hour. Recognized as CL's genre defining track, Rafael Osmo does is justice and then some for his 2018 rework. Precision detailing between the kick, bass and percussion make for a powerful and solid foundation. Where this track shines is in the use of the original hook and the addition of heaps of intertwining melody lines and acid lines. Rafael's remix is underground trance at it's finest.
Out exclusively on Beatport.
Available worldwide on October.
17 September 2018 News