Quadra – Thought Frequency is Top 40 on Beatport's Singles chart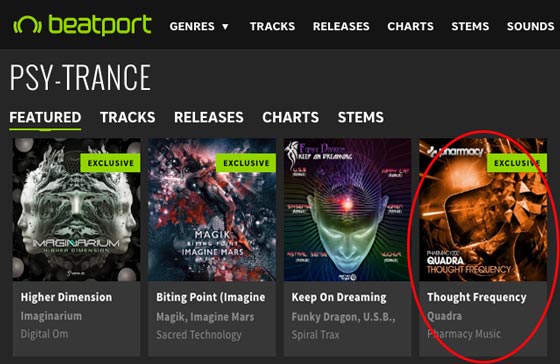 We are super excited to announce the addition to the Pharmacy team of Quadra and his banging new release Thought Frequency – which is currently #37 on Beatport's Singles chart and a Featured Release on the Psy-Trance page. Quadra is the solo project of LA based Ido Li-ran. Ido is originally from Israel and has over twenty years of music production experience. He has released four Quadra albums and is also part of the duo Save The Robot. His powerful, uplifting live act has been featured all around the world playing parties and festi-vals in places throughout the US, Brazil, Mexico, Japan, Israel and Europe.
Quadra's sound is best described as uplifting, high energy full-on psytrance with melodic elements. And that is exactly what he delivers with Thought Frequency. A driving, rolling bassline gives undeniable power to the track but it is Quadra's gift of crafting multiple mel-ody lines that weave in and out that make this track so cleverly irresistible. The ever-changing slinky acid lines take the listener on a magic carpet ride through space and time.
Out exclusively on Beatport.
Available worldwide on January 28th.
14 January 2019 News