Fergie & Sadrian – Smoking In Space is a Featured Release on Beatport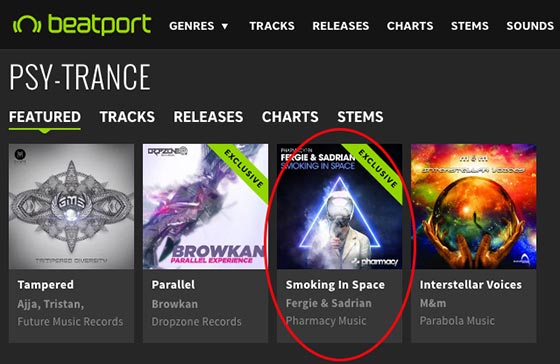 Fergie & Sadrian are music production machines! Just as one track leaves the Beatport top 100 another one enters. Next in line is Smoking In Space which is a Featured Release on Beatport's Psy-Trance page. Following Vishuddha, their recent collaboration with Christopher Lawrence, this latest is quite possibly their best yet.
Smoking In Space dominates with the Fergie & Sadrian signature in your face galloping bass. Layers of rhythmic percussion give the track an ethnic vibe. The infectious chanting vocal reinforces that tribal feel. The icing on the cake is the powerful synth melody that cuts right through to send the crowd into a frenzy.
Out exclusively on Beatport.
Available worldwide on October 22nd.
8 October 2018 News