Recent posts: News
Representing Denver USA in top form are Sentinel 7 and Skylex with their debut release for Pharmacy Music titled Yes & No / Howl – which is a Banner Release on Beatport's Psy-Trance page with support in from by DJs from Indecent Noise to Alex MORPH.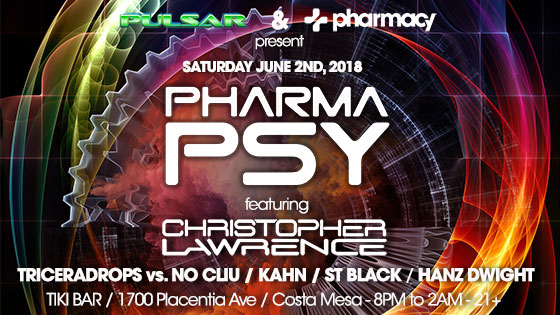 Pulsar teams up with America's #1 Psy label Pharmacy Music for a night of pure Pharma-PSY on June 2nd in Orange County featuring legendary DJ and producer Christopher Lawrence. Also on the line up, Triceradrops vs. No Cliu, Kahn, St Black and Hans Dwight. This is a proper underground night of psy-trance!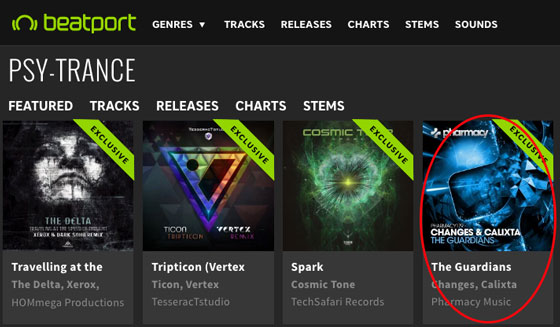 Changes and Calixta team up once again for yet another amazing collaboration destined to work it's way into your must-play crate. Following up on their brilliant debut release, Axion which was supported by DJs from Paul van Dyk to John Askew, they bring their unique hybrid sound combining acid trance with psy trance.