Gnomes Of Kush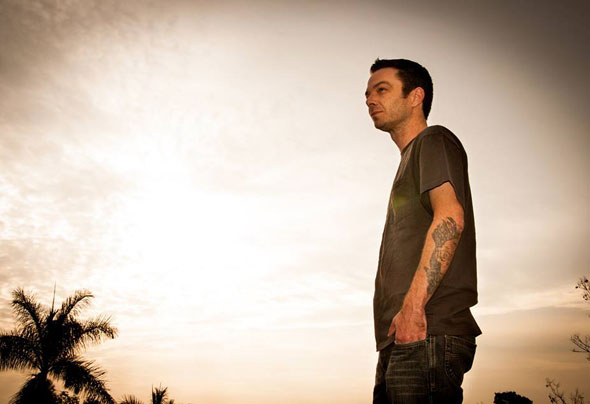 Biography
Gnomes of Kush is a project from the fertile mind of Tony D'Oporto, also known as The Gnome. A native of Southern California, Tony has been at the forefront of electronic music culture since the early 1990's where he has worked in a variety of styles that include Psychedelic Trance, Ambient and Chill-Out backed by countless performances throughout North America.
In the early 1990's Tony surfaced in Los Angeles amidst the peak of rave culture's impact in America where he was amongst the first musicians to pioneer the Psychedelic Trance sound in the United States and Mexico. Additionally, Tony organized parties for highly touted labels like Twisted and TIP Records while touring along side such acts as Hallucinogen and Tristan who were just making their debut appearances in the United States.
In 1997 Tony was invited to perform in Mexico where his performance was met with such success that he elected to remain there for a year, organizing some of the first Psychedelic Trance parties in Mexico. Later, he returned to the United States where he continued to contribute to the Psychedelic Trance movement back in his homeland.
In the 2000's, Tony took advantage of an opportunity to work behind the scenes of the music industry. There, he spent many years tour managing for a variety of bands and was the senior talent buyer for a club in Austin, TX. All along, the desire to create never left his heart and Tony eventually began writing and producing what would lead to several Experimental Ambient albums with Mark Spybey (Dead Voices on Air / Zoviet France / Download) under the moniker Gnome & Spybey. The duo would tour the United States and Canada together performing along side cEvin Key of Skinny Puppy.
In 2009 Tony released a 4 song Chill-Out EP entitled King Kush under the project name Gnomes of Kush that would stylistically push and energize Tony in a new direction. There he delved into writing traditional down tempo/chill-out music, a genre he has always loved and now began to flourish.
In 2011 Tony was once again invited to return to Mexico to perform his Gnomes of Kush project where he remained for the next two years performing throughout the entire country. Although he returned to the United States in 2014, Tony continues to cross the border regularly to perform for his Mexican fan base.