Apollo 420 – Return Of The Monk is a Featured Release on Beatport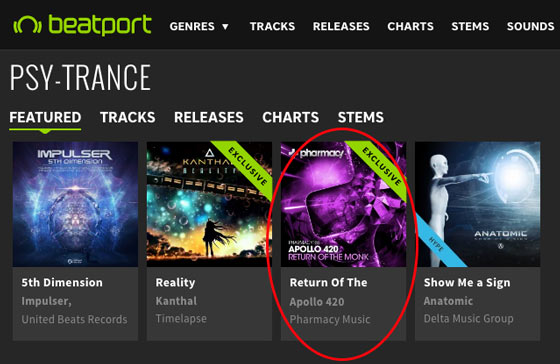 Apollo 420 is the collaboration team of Pharmacy veteran Jens Jakob and Nikolaj Noerby aka Stygg.
Coming from the same hometown of Fjerritslev, Denmark, they joined forces in the studio to come with a fantastically creative progressive psy track titled Return of the Monk which is a Featured Release on Beatport's Psy-Trance page in with support by DJs from Giuseppe Ottaviani to Manuel Le Saux.
Return of the Monk takes lots of twists and turns to keep the track interesting and always exciting. Using multiple basslines from rolling to offbeat to triplet, the groove of the track is constantly evolving as well. The breakdowns are kept short and sweet while every drop introduces something new.
Out exclusively on Beatport.
Available worldwide on July 23rd.
9 July 2018 News